Through my many years DJing weddings, I have noticed more and more couples having outdoor weddings. An outdoor wedding can be magical. Especially if all of the elements are perfect from the sun shinning, stars at night, fresh air and the beautiful sounds of nature. Outdoor weddings are a hot trend that can't be ignored, so I thought I would share with you some outdoor wedding tips from my experiences in providing my services in many different outdoor settings.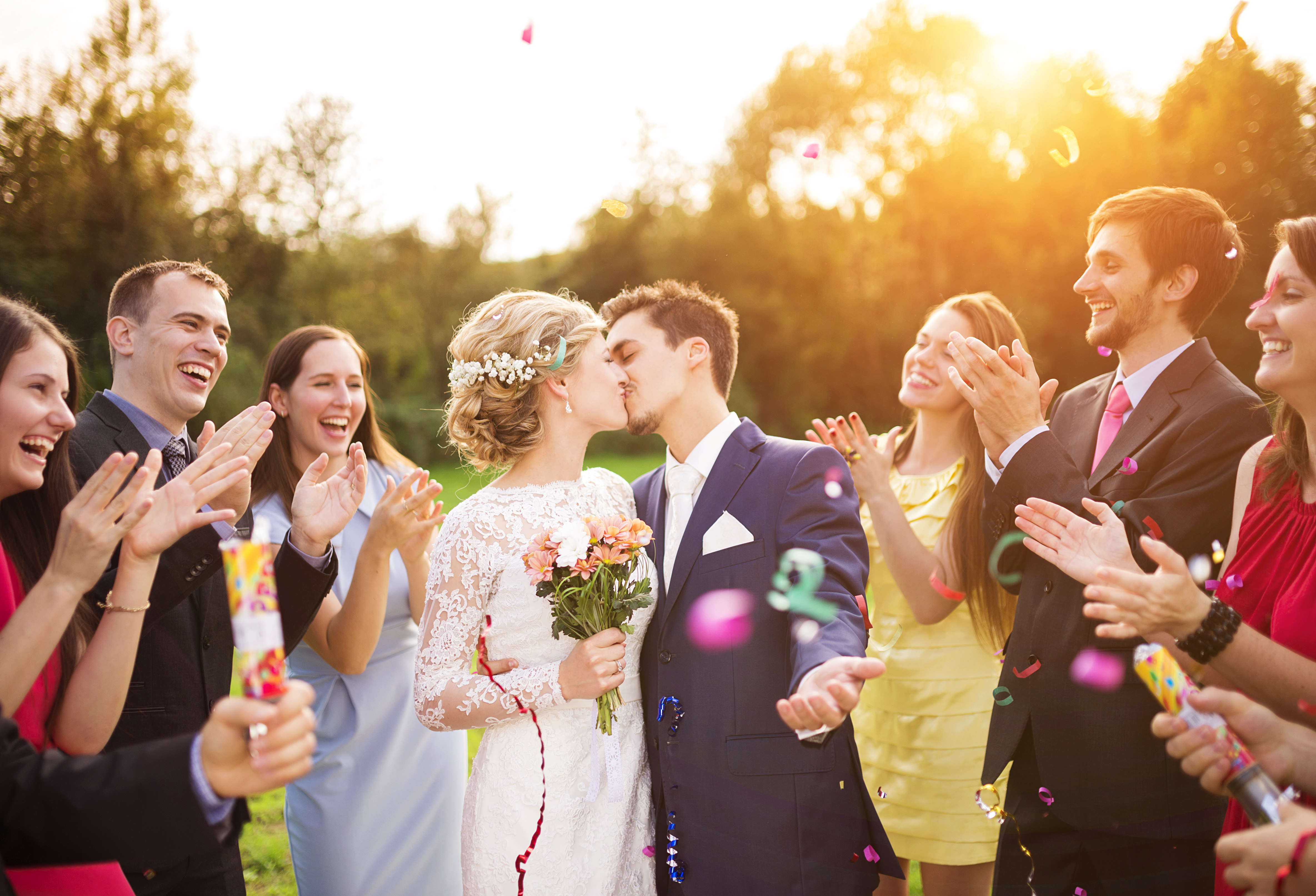 1.  Plan your expenses far in advance before sending your invitations:  It is often assumed that having an outdoor wedding will save you money. Indeed this is often true, but is not always the case. Not only will you want to tally up the expenses of hiring all of your vendors far in advance, one thing that is often overlooked is the expense of preparing the property for the wedding. This can often cost more than the wedding itself!! I have heard stories of the expenses spent to host an outdoor wedding piling up and piling up long after sending out the invitations and the couples found themselves in a position where they ended up thousands of dollars over-budget.
2. Make sure your vendors are insured: Which vendors you may ask? ALL of them! When you host an outdoor wedding, your wedding vendors must move their equipment through the outdoor terrain and may need access to the home or building at the wedding location. Possible damage to their equipment or your property both outside and inside may occur and you MUST make sure you protect yourself and the expense of your property if any damage occurs. Unexpected events are much more likely to occur at a self-hosted outdoor wedding, because banquet halls were designed from the start to host many vendors and guests. Your property will be modified to host the wedding at a later date than which you purchased or rented it. I will always remember pushing my DJ gear up a HUUUUGE wet grassy hill on a dolly praying and praying I didn't slip. I don't think I'd be here today righting this blog if I did!!!
3. Inclimate weather clauses in contracts: Every vendor should have a clause in their contract covering what happens in regards to the expense for their services if the wedding is disrupted by weather or any other condition. If they don't have one then you MUST have them add one or find a new vendor. Inclimate weather clauses are obviously more applicable when hiring your vendors for an outdoor wedding, but you should still address this even if your wedding is indoors because people may not show up if they have to drive in extremely poor weather conditions (I'm obviously from Michigan). Every vendor drafts their contracts in a way that makes the most sense for them and their clients, so I'm not referring so much to a right or wrong way to write up a contract. However, I can't stress enough they must have a cancellation clause in their contract that is clear and easy to understand.
4. Access to Power: Yep this is the most overlooked factor in hosting a wedding outdoors. Don't feel bad if you did even think about it till now, because most people don't until they are asked by one of their vendors. I think it is important to ask ALL of your wedding vendors needing power, how much power they need, if they have the proper extension cords and if they have a backup generator. Some may charge a small extra fee to bring a generator, but it is imperative to always have at least two backup generators on hand whether they are owned by the host or vendors. Always remember, no power no party. The important thing is to always plan ahead and have adequate power that is accessible in place.
5. Portable bathrooms: I guess that's the nicest way to refer to these wonderful home saving items. This one is pretty straightforward. If you are hosting a backyard wedding, nobody wants possibly hundreds of people walking through their house potentially damaging their property, also tracking in dirt and mud. You may also need portable bathrooms if you are renting public outdoor space as well. Also be aware that renting portable bathrooms can be expensive so be sure to shop around EARLY so you don't get "caught with your pants down." OK the pun was intended on that one.
6. Start setting up as early as possible: Two things are for sure when hosting any event. It will always cost more than planned and if outdoors it will ALWAYS take longer to set everything up than planned even if you hire everything out to vendors. Anyone taking part in setting up for an outdoor wedding must add at least one to two extra hours to their regular estimated set-up time. There will always be unforeseen circumstances that occur at EVERY event and usually more in a less controlled outdoor environment. It could be bad weather, added time to set up power supplies, poor driving access causing vendors having to walk their equipment across miles of land barefoot in the snow (ok maybe not that bad). You name it, it could happen, so be sure to plan extra set up time accordingly for an outdoor wedding.
7. Dance floor or no Dance floor?: Renting a standard 12′ x12′ dance floor usually costs around $200 to $300. If you have it in your budget, I advise renting one. It will look great and actually ties everything together in the dedicated dancing area significantly taking the ambiance of your wedding to the next level. It also simply tells people where to dance. I have DJ'd outdoor weddings without a dance floor and I can tell you it is much easier to build the momentum of the dancers when they are not scattered about in different places. Not to mention it saves the lawn too!! So if possible, be sure to bring everybody together with a dance floor!
If you would like to learn more about CC King Entertainment Outdoor Wedding Services be sure to visit:http://www.cckingent.com/michigan-event-rentals/
Click here to download your FREE wedding planning e-guide!!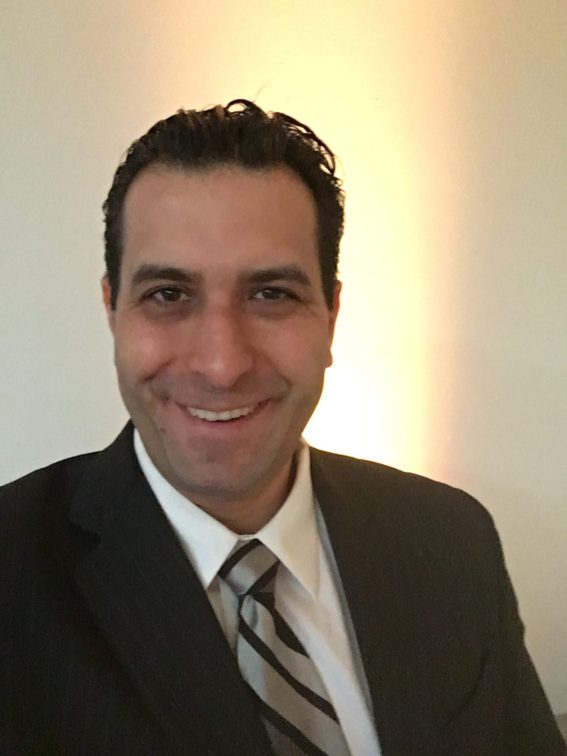 The founder of CC King Entertainment Tony Coppola has been active in the music industry since he was 12 years old as a singer and drummer. He built a recording studio in 2008 and it was then that CC King was born. While two songs he recorded won Detroit Music Awards for Best Recording, he found that he enjoyed DJing more than any other form of musical expression and has now DJ'd over 200 weddings. Tony will tell you his best assets are his upbeat personality, ability to connect with the crowd and his excellent follow through with his clients. He has set the standard very high for any person representing CC King Entertainment. Not only does Tony deliver superior DJ and MC services, he will also make it clear in his performance that the event he is servicing is just as important to him, as it is to you. Contact CC King Entertainment today and learn more about how we can make your dream wedding a reality!
If you enjoyed reading "Outdoor Wedding Tips" and would like to share it, please click on the social media links below!
[supsystic-social-sharing id='1′]
CC King Entertainment LLC
33006 W 7 Mile Rd. STE 401. Livonia, Michigan 48152 248-388-7974
Save
Save
Save
Save
Save
Save
Save
Save
Save
Save
Save
Save
Save
Save
Save
Save
Save
Save
Save
Save
Save
Save
Save
Save
Save